Can this taxonomy have international, cross-disciplinary consensus?
Phase 2 of the RHIBS taxonomy research project is a Delphi exercise; a systematic assessment by an expert panel in two or more rounds to achieve consensus on the taxonomy and inform further development. We will do this as described briefly below. Full methods will be available on the open science framework.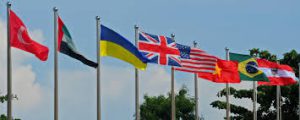 Our first step is to recruit a panel of international experts – could you be one of them?
We are looking for those involved in religiously-integrated health interventions, including researchers, healthcare professionals, faith ministers and service users. 
We will email you the draft taxonomy from phase 1 and ask you whether you agree with the categories, labels, meaning and context of practices defined in our taxonomy. You will be asked to tell us if you feel we have left anything out. We expect this exercise will take you about 2 hours and will give you a small honorarium for your time.
We will analyse the responses of the international panel using descriptive statistics and we will refine the taxonomy based on those components to which there is more than 50% agreement on.
If necessary to reach 50% agreement, the elements to be reconsidered and the newly identified elements will be emailed to the panel for a second Delphi exercise.